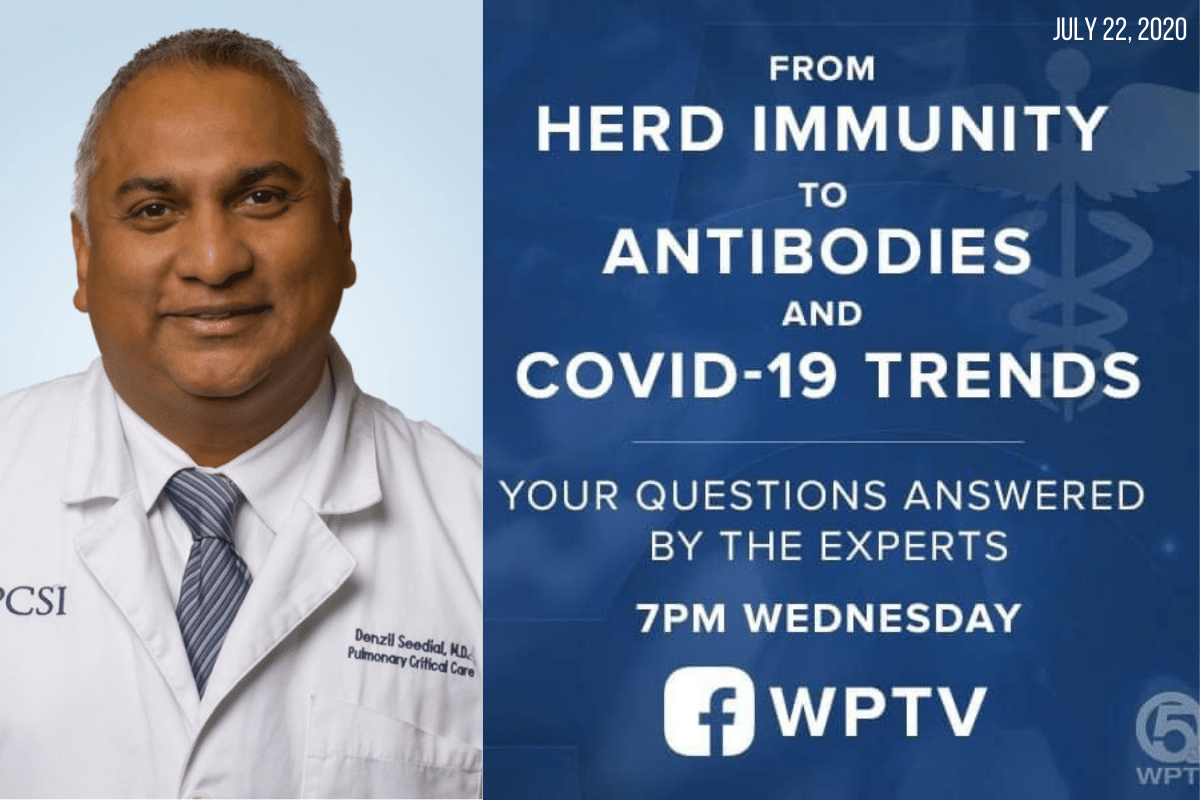 16 Feb

WPTV Speaks to Dr. Denzil Seedial About Herd Immunity

July 22, 2020

WEST PALM BEACH, Fla. — Dr. Ramprasad Gopalan, specialized in infectious disease medicine and Dr. Denzil Seedial, pulmonary specialist, spoke to WPTV NewsChannel 5 Anchor Michael Williams Wednesday during a Facebook Live.

Both doctors answered many questions about COVID-19, from symptoms to the recurrence of infection, herd immunity, and more.

The doctors emphasized the importance of following the scientific data, social distancing, and wearing a mask.