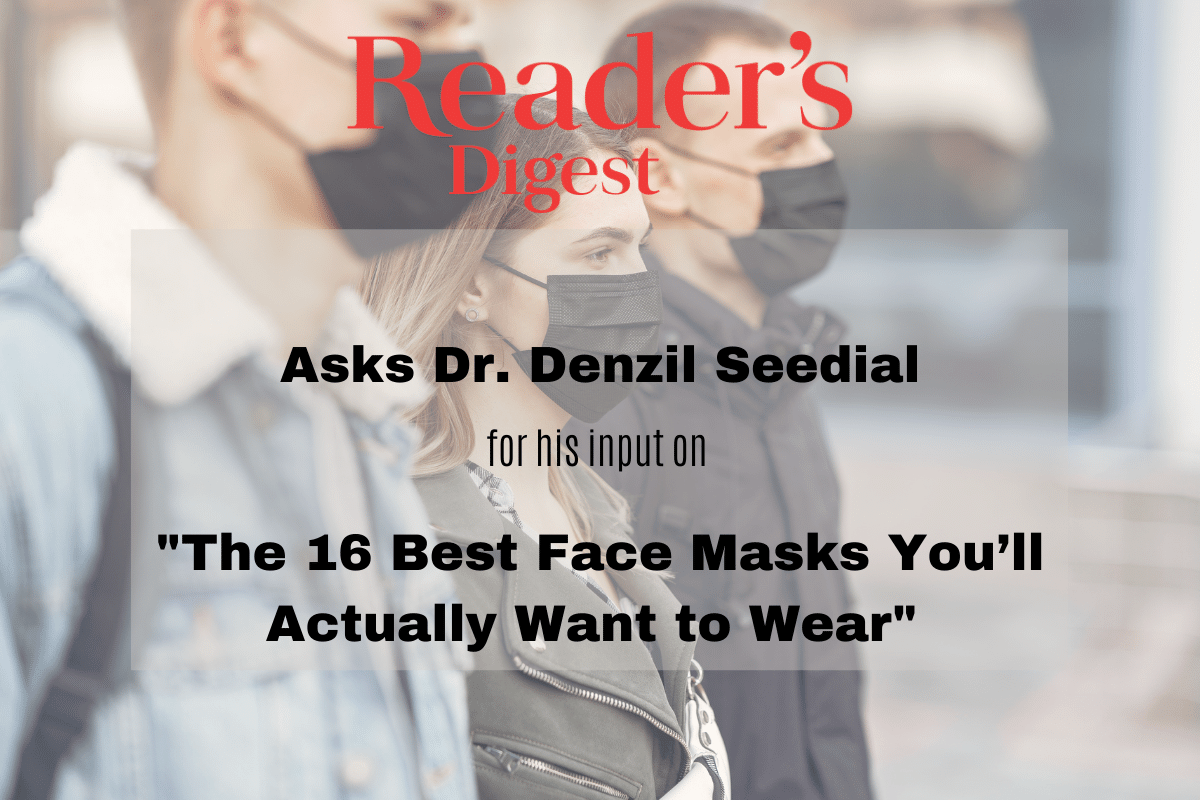 17 Feb

The 16 Best Face Masks You'll Actually Want to Wear

Dec. 09, 2020
Because masks only work if you wear them, here are the ones you'll reach for every time.
Wear your mask
Because face masks can help prevent you from getting or spreading COVID-19, the U.S. Centers for Disease Control and Prevention recommends that "people wear masks in public settings, like on public and mass transportation, at events and gatherings, and anywhere they will be around other people." In fact, face masks have become part of the new normal.
According to Denzil Seedial, MD, a board-certified doctor in internal medicine, pulmonary and critical care at PCSI in Florida, "Mask wearing is one of the easiest and most effective ways to prevent the spread of COVID-19 and stem this public health crisis."
There are so many masks out there, though, and, according to Dr. Seedial, not all masks are created equal. "Look for a cloth mask with at least three layers," he recommends. "If it has two layers, make sure there's a filter inside a pocket between them to add that extra dimension of protection." Dr. Seedial warns against single layer masks, gaiters, and masks which have openings for you to eat or drink—all of which have been proven to be not very effective.
Also, a face mask is not going to be effective if it's not worn properly. Your mask should fit snugly but comfortably over your nose, mouth, and chin. A moldable nosepiece can improve the seal, and sturdy elastic ear loops will securely anchor it. Dr. Seedial recommends switching out masks every day and storing them in a paper bag until they can be washed. Ideally, they should be washed with hot water and dried on high heat after each use. Be sure to avoid these 11 common mask mistakes, too.
Here are some of the best masks we've found to keep you comfortable while keeping you safe.