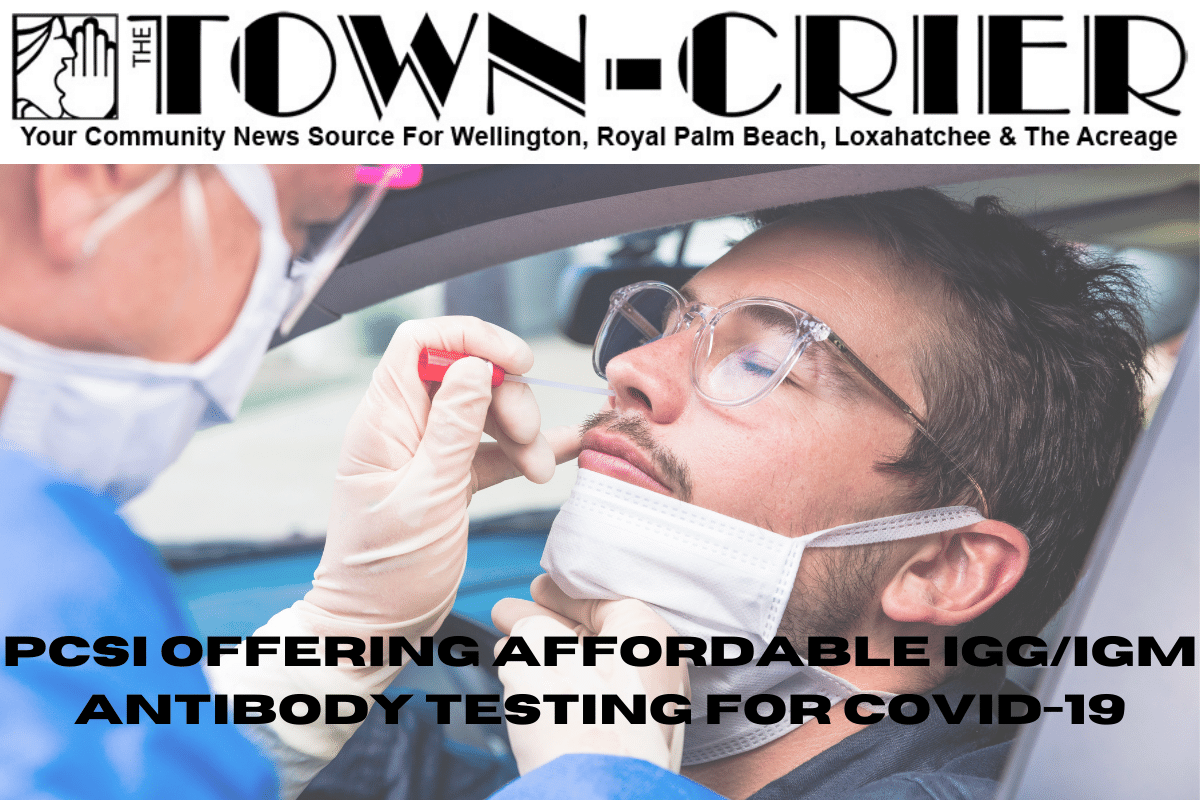 09 Feb

PCSI Offering Affordable IgG/IgM Antibody Testing For COVID-19

Pulmonary, Critical Care & Sleep Disorders Institute of South Florida (PCSI), the largest integrated pulmonary and chest specialty group in Palm Beach County, with offices in Wellington and Atlantis, is offering IgG /IgM testing for COVID-19 antibodies.

"Antibody testing helps identify asymptomatic carriers who should be quarantined to protect others, and it helps to differentiate symptomatic individuals who could be having symptoms as a result of conditions other than COVID-19. So ideally, everyone should get tested. It is especially important for healthcare workers, people with recent hospitalizations, residents of long term care and group home settings, and people from racial and ethnic minority groups disproportionately affected by adverse COVID-19 outcomes," said Dr. Luis Javier Peña-Hernández, a lung health specialist at PCSI, citing the CDC as his source of information.

New and established patients with symptoms of COVID-19, including, but not limited to, cough, shortness of breath, fever, chills, muscle pain, new loss of taste or smell, vomiting or diarrhea and/or sore throat are required to be seen by one of the group's eight physicians via telehealth. IgG/IgM testing of symptomatic patients will be done in the patient's car at either of the offices. Testing for established asymptomatic patients will be done inside the office at either location. The cost of the testing is $25, with results taking approximately 15 minutes. Insurance is not accepted for the antibody testing. Additional fees for patients requiring telehealth consultations will apply.

Patients can easily schedule their telehealth appointment and antibody testing by calling (561) 967-4118 or by visiting www.pcsifl.com/telemedicine.