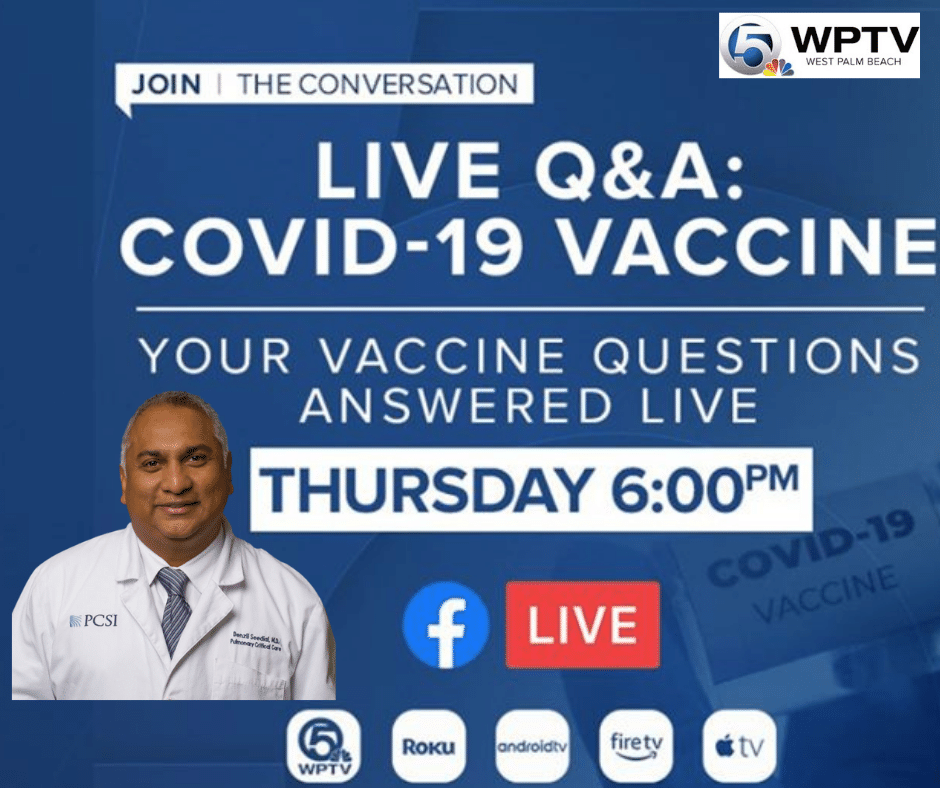 17 Feb

Live Q&A: COVID-19 vaccine

Dec 17, 2020

WEST PALM BEACH, Fla. — The COVID-19 vaccine is officially in Florida, so now what?

WPTV brought together a panel of doctors Thursday night to ask what's on your mind.

Hosted by WPTV anchor Shannon Cake, the discussion featured Dr. Denzil Seedial, Dr. Ramprasad Gopalan and Dr. Ravi Pandey.

Seedial is a critical care medicine and pulmonologist at Pulmonary, Critical Care & Sleep Disorders Institute of South Florida, the largest integrated pulmonary and chest specialty group in Palm Beach County.

Gopalan is an infectious disease specialist who practices medicine in seven of Palm Beach County's hospitals.