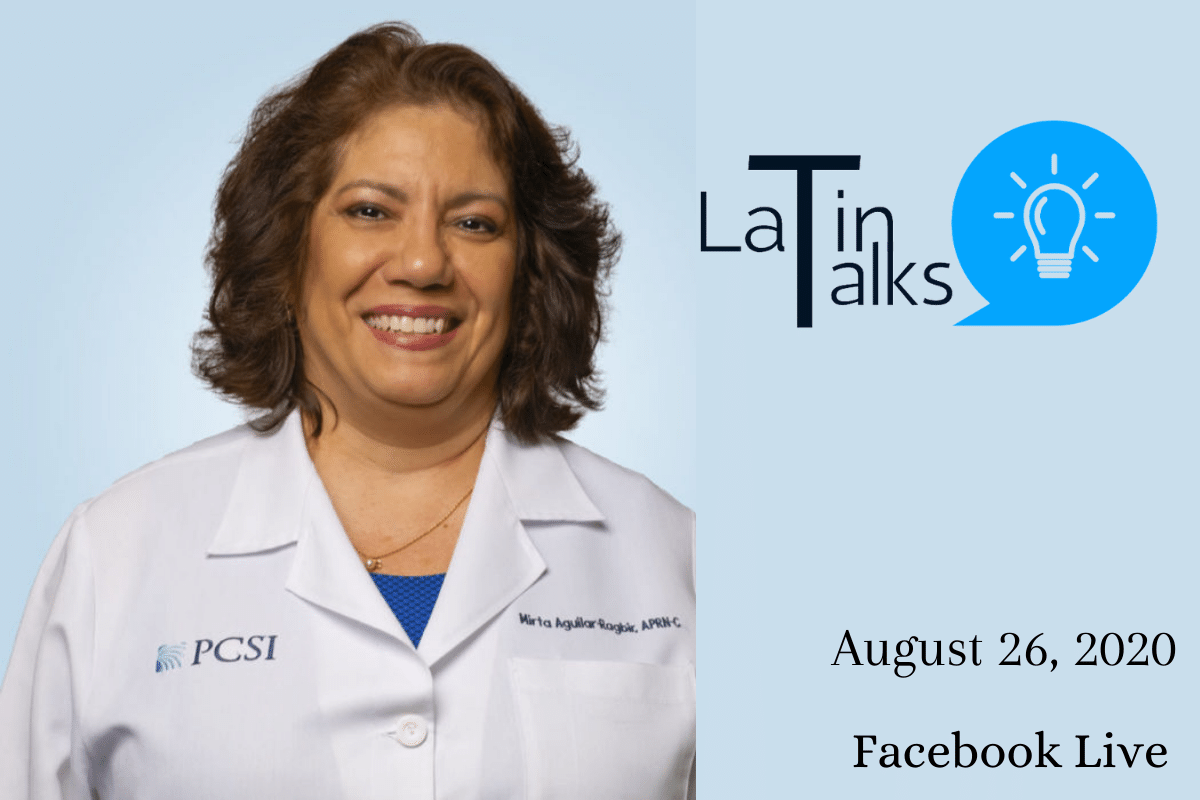 17 Feb

Latin Talks: with Mirta Aguilar-Ragbir, MSN, APRN, FNP-C, RRT

¿Cómo mantenernos saludables en tiempos de COVID?

EN ESPAÑOL- TONIGHT! Tune in to hear from Mirta Aguilar-Ragbir, MSN, APRN, FNP-C, RRT on Latin Talks

here

Mirta Aguilar-Ragbir was born and raised in Belize, Central America. She migrated to the US partly to go to College. She is fluent in both English and Spanish. She is a Family Nurse Practitioner in addition to being a Registered Respiratory Therapist. She has an Associates in Arts in Biological Sciences from Miami-Dade Community College, an Associates in Science in Respiratory Therapy and an Associates in Science in Nursing from Broward College. She completed her undergraduate in Nursing at Florida Atlantic University in Boca Raton, FL. After several years at the bedside, Mirta went on to achieve her Master's in Science in Family Nurse Practitioner at Maryville University of St. Louis in St. Louis, Mo.

During her many years in healthcare, she worked at Coral Gables Hospital and Baptist Hospital in Miami, FL as a Respiratory Therapist. She then moved to Palm Beach where she continued to work at JFK Medical Center as a Respiratory Therapist before switching over to Nursing. She has also worked at several hospitals in Palm Beach County. In addition, she taught several classes at Broward College in Mechanical Ventilation and Pulmonology to nurses transitioning to Critical Care. After graduate school, she worked for a short time as a Nurse Practitioner for Nephrology before moving back into her most loved specialty — Pulmonology.

In her spare time, she loves to travel, read, cook and spend time with her family. However, she is most relaxed at the beach with a good book.