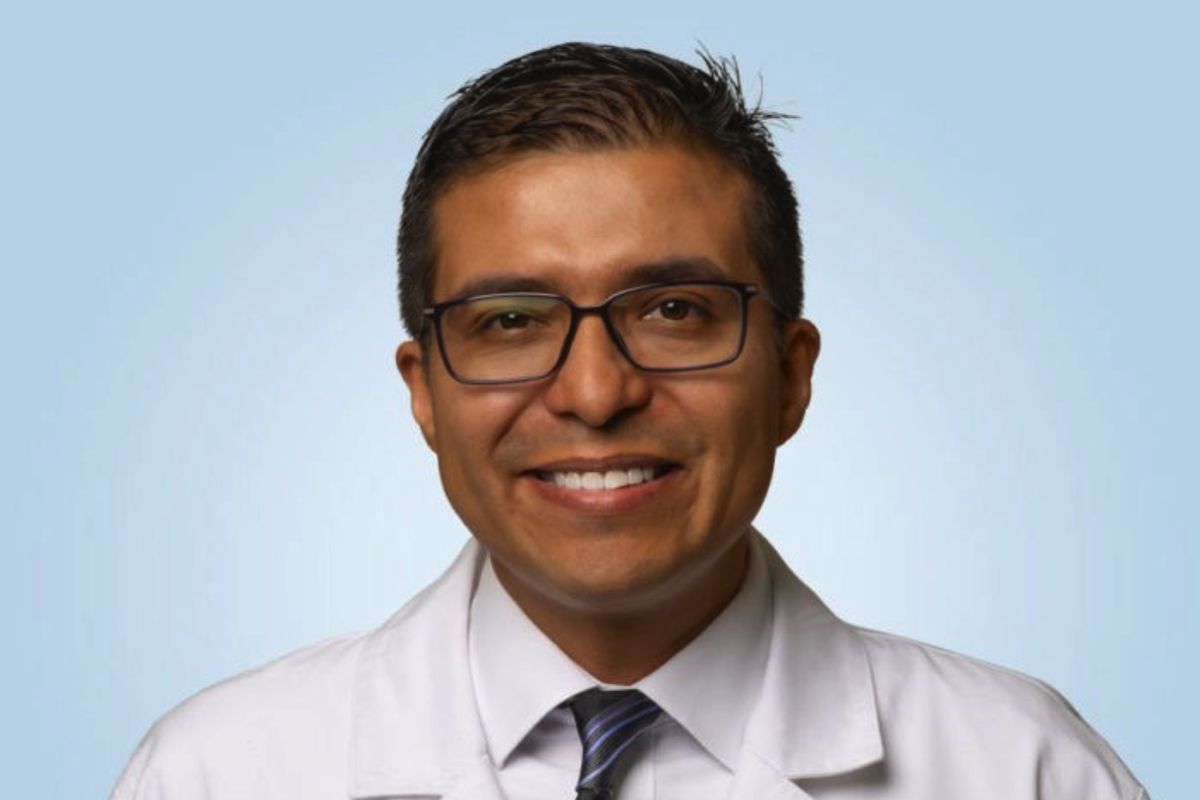 05 May

Health Tech: Dr Luis Peña-Hernández On How PCSI's Technology Can Make An Important Impact On Our Overall Wellness
Identify an opportunity to make something better. As obvious as that sounds, if it can be done better, or different, that's where you start. For myself, I am always looking for solutions that remove obstacles to patient care, medical technology that advances medical practices, or improvements to existing medical technology. Consider handicap ramps. Once upon a time they did not exist. Something so glaringly obvious and now we have ADA regulations to guide us.
In recent years, Big Tech has gotten a bad rep. But of course, many tech companies are doing important work making monumental positive changes to society, health, and the environment. To highlight these, we started a new interview series about "Technology Making an Important Positive Social Impact". We are interviewing leaders of tech companies who are creating or have created a tech product that is helping to make a positive change in people's lives or the environment. As a part of this series, I had the pleasure of interviewing Dr. Luis Peña-Hernández.
Dr. Luis Javier Peña-Hernández, MD, FCCP, is a lung health specialist at PCSI, the largest integrated pulmonary and chest specialty group in Palm Beach County. His areas of expertise include asthma and immunotherapy, COPD, lung cancer, and invasive diagnostic techniques in pulmonary medicine including endo-bronchial ultrasound and diagnostic bronchoscopy. As part of his commitment to advanced medicine, Dr. Peña keeps current on developing evidence-based practices and cutting-edge medical technology to offer his patients individualized, effective treatment options.
Thank you so much for joining us in this interview series. Before we dive in, our readers would love to learn a bit more about you. Can you tell us a bit about your childhood backstory and how you grew up?
Igrew up in Colombia. In high school, my grandfather fell ill with congestive heart failure. During the process of his medical treatment, I made a connection with his physicians. That's when I became interested in taking care of people and decided to go to medical school. I received my Doctor of Medicine degree from Pontificia Universidad Javeriana Bogotá Facultad De Medicina in Colombia in 1999.
Can you share the most interesting story that happened to you since you began your career?
It was in 1999. I was doing my social service in Colombia. A whole year of social service is required. I was in a little city hospital that was in a war area. We took care of people injured by gunshots, grenades, and explosives. I remember this particular gentleman who lost his jaw, and we had to intubate him. He was a young man, and after an effort of ICU time, reconstructive surgery, and plastic surgery, which took four to five weeks, he survived. It was amazing. Another realization was that even though we kept a little stash of things like gauze and cardiac catheters, sometimes patients and their families would have to find their own medical supplies. That is what made me realize and value how much we have here and how lucky we are to have the resources we always have. The different reality of another country definitely models the way you see things.
None of us are able to achieve success without some help along the way. Is there a particular person who you are grateful towards who helped get you to where you are? Can you share a story about that?
While I was an intern in Colombia, I worked with a nephrologist in his mid-eighties. One night, I had to call him around two o'clock in the morning. I was embarrassed to be calling him so late and apologized to him. He told me not to worry about it; that's what we had signed up for. I was impressed that a man in his eighties would be so willing to help me in the middle of the night. When I learned more about him, I discovered not only was he an excellent physician, he was an editor for nephrology books, a diver, and a runner. He was my role model.
Can you please give us your favorite "Life Lesson Quote"? Can you share how that was relevant to you in your life?
"The future depends on what we do in the present," by Mahatma Ghandi.
I feel like this quote is relevant in my everyday practice of medicine. What we work to discover now will greatly impact health in the future.
You are a successful business leader. Which three character traits do you think were most instrumental to your success? Can you please share a story or example for each?
Compassion, drive, and determination. Kindness and compassion result in longer, healthier lives for both the patients and the healthcare professional. When we show compassion, patients are able to heal better and faster, knowing they are not alone through the process. As a physician, it is important to be driven and always look at the latest opportunities to improve technology and advance patient care. Being determined often comes naturally as this is my passion, and I enjoy the work that I do..
Ok super. Let's now shift to the main part of our discussion about the tech tools that you are helping to create that can make a positive impact on our wellness. To begin, which particular problems are you aiming to solve?
Our practice, PCSI, partnered with Respiralabs, Inc., a biomedical technology developer to validate the use of a monitoring device named Sylvee. Sylvee monitors trapped air, respiratory rates, breathing sounds, and temperature by using advanced technology to distinguish the type of sound produced in the lungs. For example, if the air is trapped, the sound will differ from that produced after completely blowing the air out of the lungs. The sensors in the device are then connected to a smartphone app where results are made available for healthcare providers, patients, or their caregivers to monitor lung function and discover a problem early enough to avoid serious consequences.
Sylvee has the ability to gather data and deliver actionable insights on how the estimated 100 million people suffering from COPD, asthma, and COVID-19 might optimize their day-to-day respiratory health. PCSI will also specifically assess patients with long-COVID syndrome to determine if they are trapping air as COPD patients do.
How do you think your technology can address this?
I believe in today's world, technology has become a powerful tool to monitor almost any aspect of our life. But what's more interesting is seeing how existing and developing technology can monitor more complex variables. For example, patients with cardiac conditions have devices that monitor EKG in real-time to identify cardiac arrhythmias and other cardiac events. In the pulmonary medicine field, monitoring devices are used clinically to monitor patients' sleep, heart rate, activity level, and respiratory rate, even remotely (from home). It helps us get a broader picture of the patients compared to drawing a conclusion about a patient from a very small window of time.
Can you tell us the backstory about what inspired you to originally feel passionate about this cause?
Innately, I felt it was essential to participate in this research trial because I see its benefits for patients and medicine going forward. I believe this could be the potential next-generation method to accurately measure the degree of airway obstruction in patients with asthma, COPD, or post-COVID asthma-related symptoms.
How do you think this might change the world?
In the future, there is no doubt that we will implement more and more accurate technology to early identify those patients who are developing exacerbations of their chronic conditions, to intervene early, and prevent hospital admissions, hospital-related complications, deterioration of the quality of life, and even death. Sylvee could be a game-changer in our mission to achieve that goal.
Here is the main question for our discussion. Based on your experience and success, can you please share "Five things you need to know to successfully create technology that can make a positive social impact"? (Please share a story or an example, for each.)
Identify an opportunity to make something better. As obvious as that sounds, if it can be done better, or different, that's where you start. For myself, I am always looking for solutions that remove obstacles to patient care, medical technology that advances medical practices, or improvements to existing medical technology. Consider handicap ramps. Once upon a time they did not exist. Something so glaringly obvious and now we have ADA regulations to guide us.
Do research to see what solutions or options are already in use. Even if you find an existing product, you may still be able to get involved through a partnership or trial. If you are creating your own technology, you would want to consult with a patent and trademark attorney at this time. I like to remain current on new medical technology especially as it pertains to pulmonology because I have that day-to-day knowledge of what my patients, and myself, encounter as it pertains to healthcare.
Do a market analysis. Who needs this service, how can it help, how could you make improvements? You will want to outline these things for potential investors or partners. Or, if you are partnering, you will want to know this knowledge to make an educated decision.
Beta test it.
Be prepared to market it based on the beta feedback, and improvements made through beta testing.
If you could tell other young people one thing about why they should consider making a positive impact on our environment or society, like you, what would you tell them?
It is rewarding seeing all of your hard work and research impact the life of another. Quality of life is a concept I better understood as I got older. The goal of medicine, or any profession, is to improve the quality, and not just the quantity of life. The sooner you view life from a comprehensive lens, the quicker you will be able to identify the barrier to quality of life (which was step 1 above) and you can move into step 2. Our youth are our future and our future depends on them.
Is there a person in the world, or in the US with whom you would like to have a private breakfast or lunch, and why? He or she might just see this, especially if we tag them. 🙂
My professor and role model. It would be nice to see him again and discuss the current technology and evolutions in medicine.
How can our readers further follow your work online?
Please visit us online at https://pcsifl.com/
Thank you so much for joining us. This was very inspirational, and we wish you continued success in your important work.