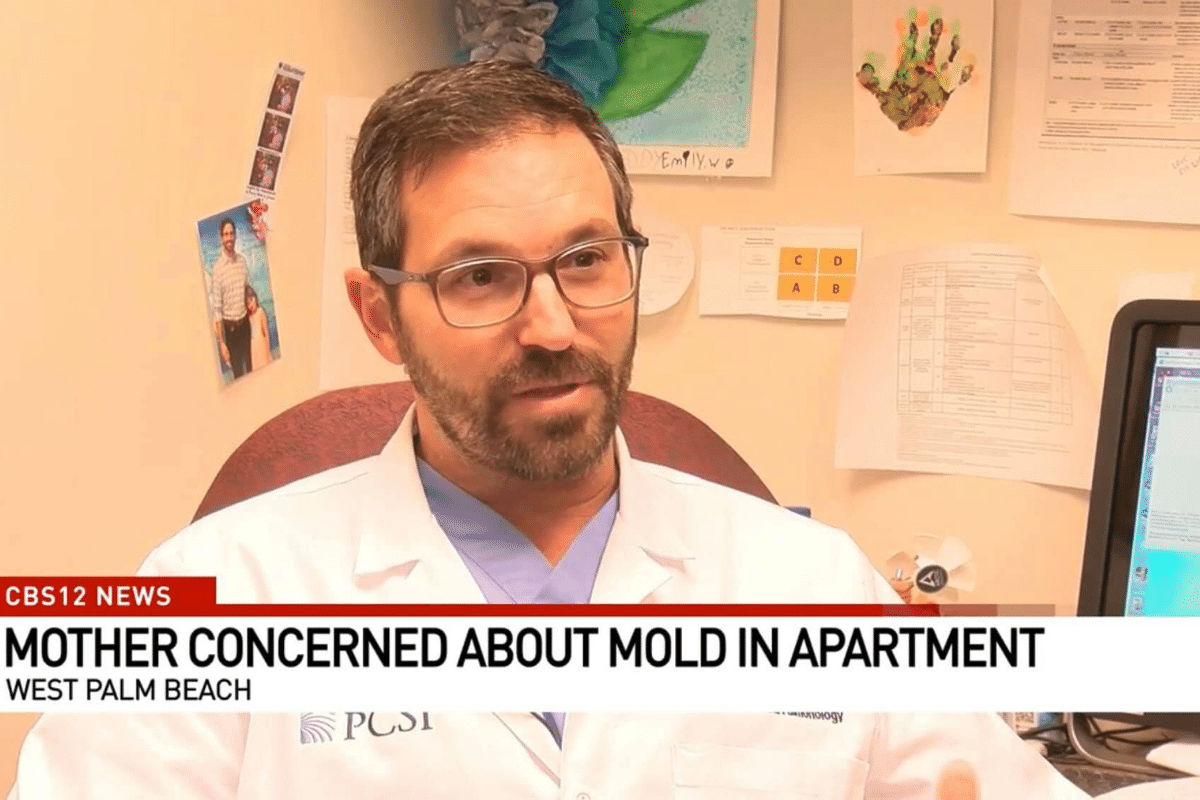 02 Feb

Dr. Adam Wellikoff weighs in on local mother's living conditions on CBS 12 News

WEST PALM BEACH, Fla. (CBS12) — A West Palm Beach mom is calling out her subsidized housing for allowing mold to grow on her walls and air ducts.

Latasha Arnold is a single mom doing the best she can to provide for her two kids. But these days, she's feeling defeated.

"I haven't felt comfortable for a while," Arnold said.

Mold is spreading throughout her unit at Madison Chase Apartments.

"We've all had respiratory issues [and] sinus infections," Arnold said.

She says it's been a problem ever since she moved in two years ago.

Since then her three-year-old daughter has been in and out of the doctor's office with respiratory problems.

"They should be relocating us to a unit that's not affected or pay for us to be somewhere else. They are denying it," Arnold said.

She says instead of fixing the problem management just covered it up. Literally.

"They finally came this week and spray-painted over the mold to hide it," Arnold said.

So she had a professional do a mold test and the results are alarming. They found high levels of mold in the master bedroom, daughter's room, and the AC closet.

Howard Newmark, a mold remediation contractor, looked at the results and said that the level of mold found in Arnold's apartment is definitely not normal.

Doctor Adam Wellikoff of the Pulmonary, Critical Care and Sleep Disorders Institute told us it can definitely be harmful.

"Inflammation in the lungs, even progressing to respiratory failure, you can get rashes you can get itchy spots, dry skin, any kind of those things people usually associate with allergies," Wellikoff said.

"I don't know what they're going to do, but I don't think it's right for the families and the children that live here," Arnold said.

Arnold just wants the problem fixed because she can't afford to move.

"It's hard for me to have a savings of three month's deposit," says Arnold. "I'm stuck there."

The company that manages the Madison Chase Apartments wouldn't comment on Arnold's complaint or the mold report.

Meantime Arnold is bringing the mold test findings to her daughter's doctor to see if an official link can be made.